We had the pleasure of working with client Local Motors to produce their exhibit experience at this year's SEMA Show in Las Vegas. The challenge for us was to produce a holistic experience while setting up four distinct areas for four very different products, while being sensitive to budget. We decided to go back to our Detroit exhibit, take it a part, and reassemble it into the SEMA dimensions which saved a lot of money for our client. We then re-skinned the framing to bring each section to life.
We had to use every spare inch of space. We even baked-in a few meeting areas inside the walls for presentations and a client lounge.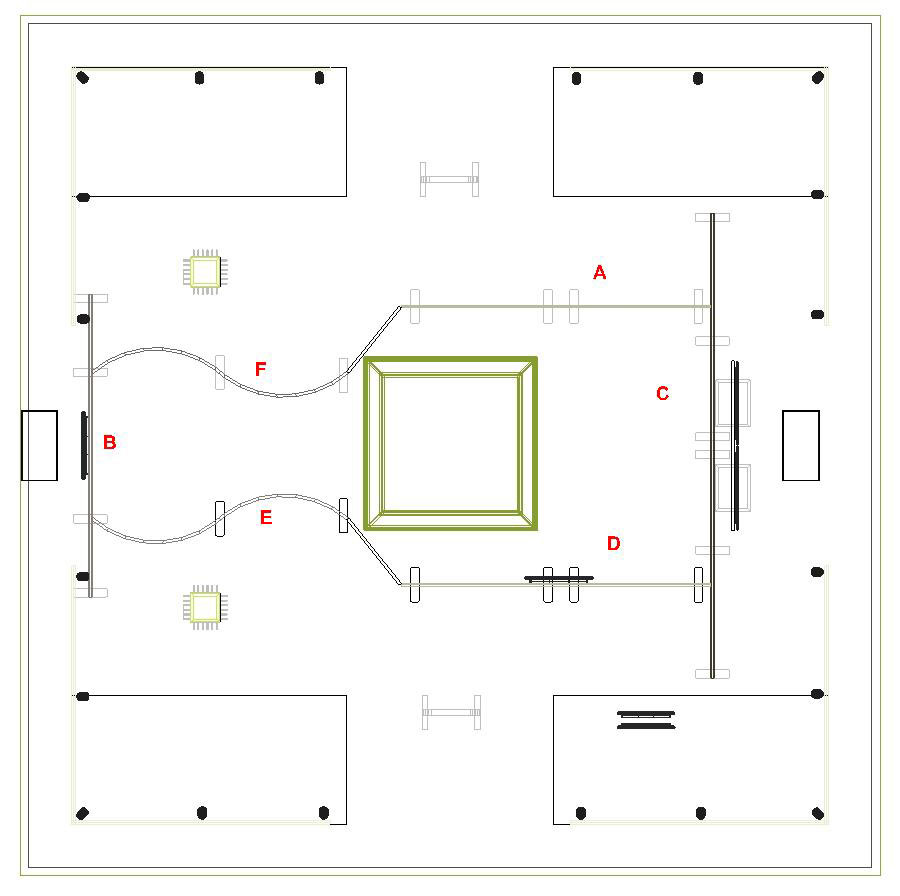 One of the sections highlighted the Rally Fighter and borrowed from all the branding work we did this Summer. One section was sponsored by software maker, SolidEdge with a third section featuring an appeal to join the Local Motors movement. Finally, the last segment featured the brand new version of their 3d-printed car, The LM Swim, which was introduced to the world by CEO, Jay Rogers.
The show went off without a hitch and we were proud to play our part, not to mention happy to have the opportunity to work with our friends at Exhibit Affects again. (They do great work.) One of our core capabilities is creating content and experiences that educate and entertain; whether that's a film or a physical space – it's a lot of fun. Experiential design is quite rewarding because at the end of the day you can walk through the design and experience it for yourself, too.
Everything Starts Flat.
Then it comes to life.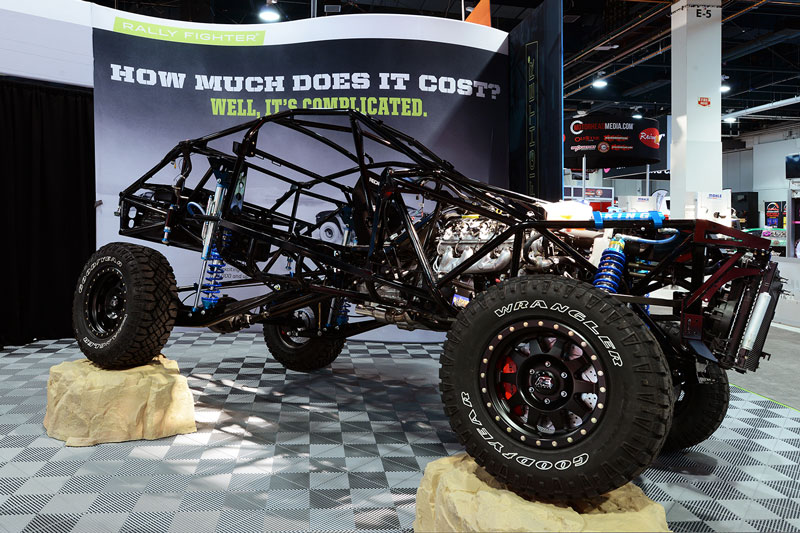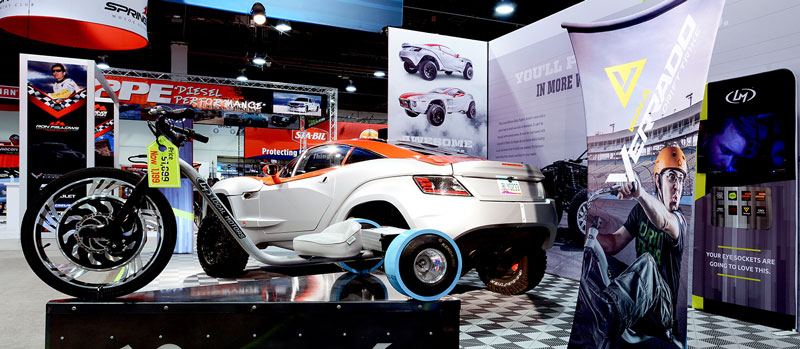 The LM 3D side of things: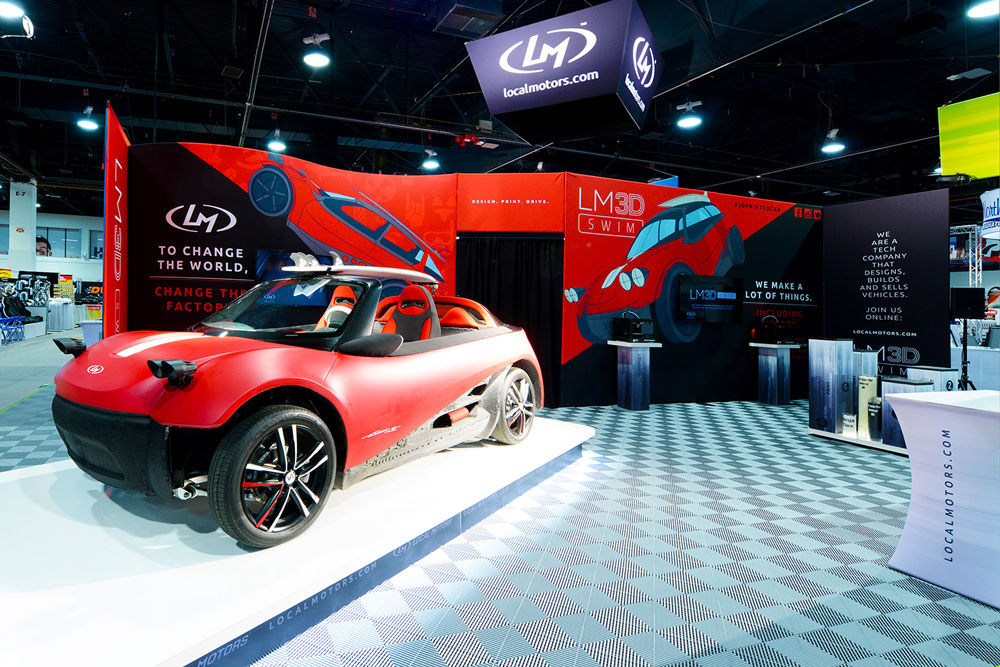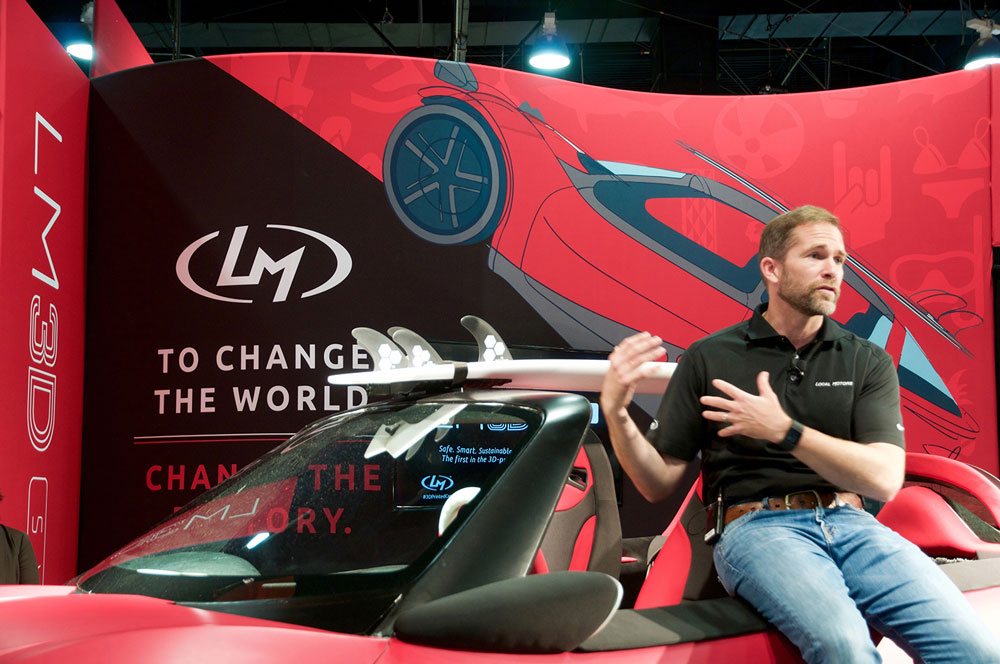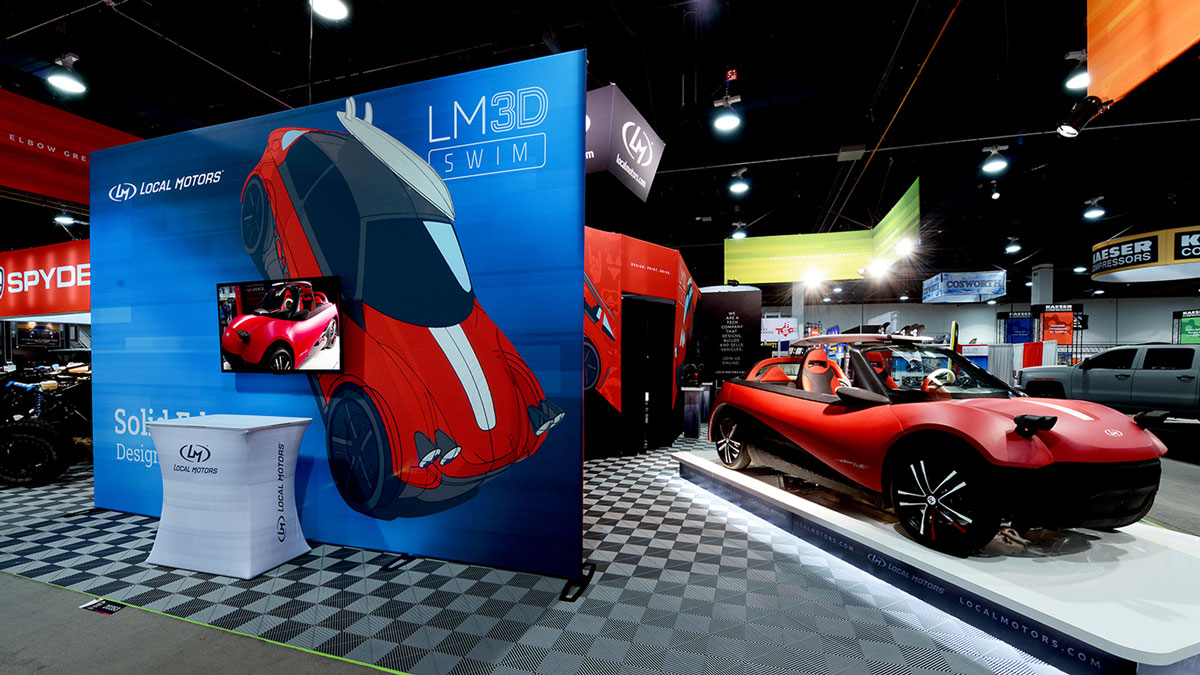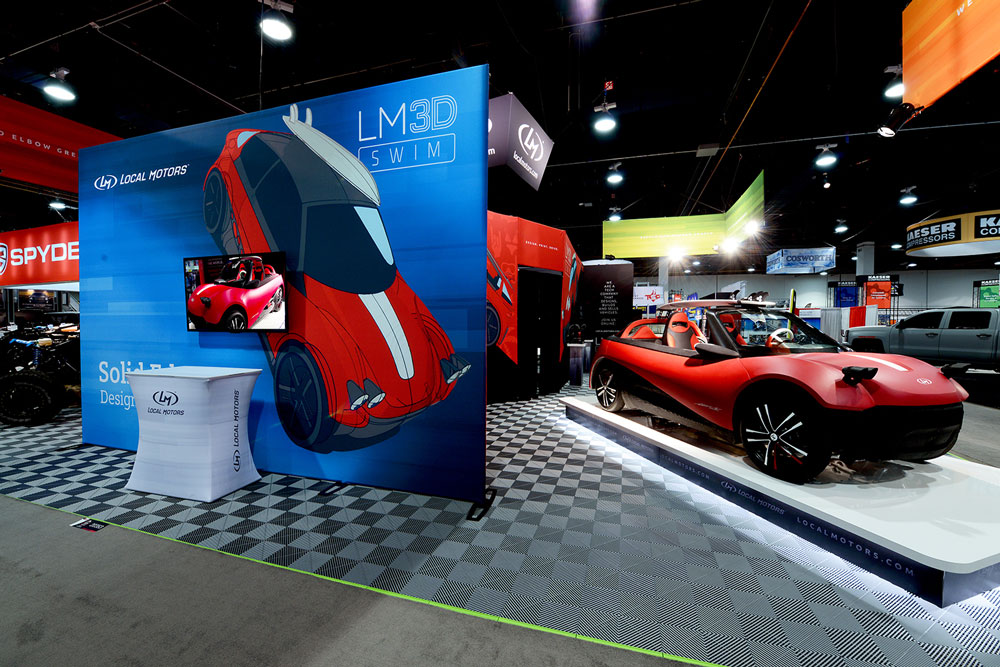 The LM Recruitment Wall. This work included the mission video we created for them, some great wall graphics, along with a signup effort that featured a temporary tattoo booth.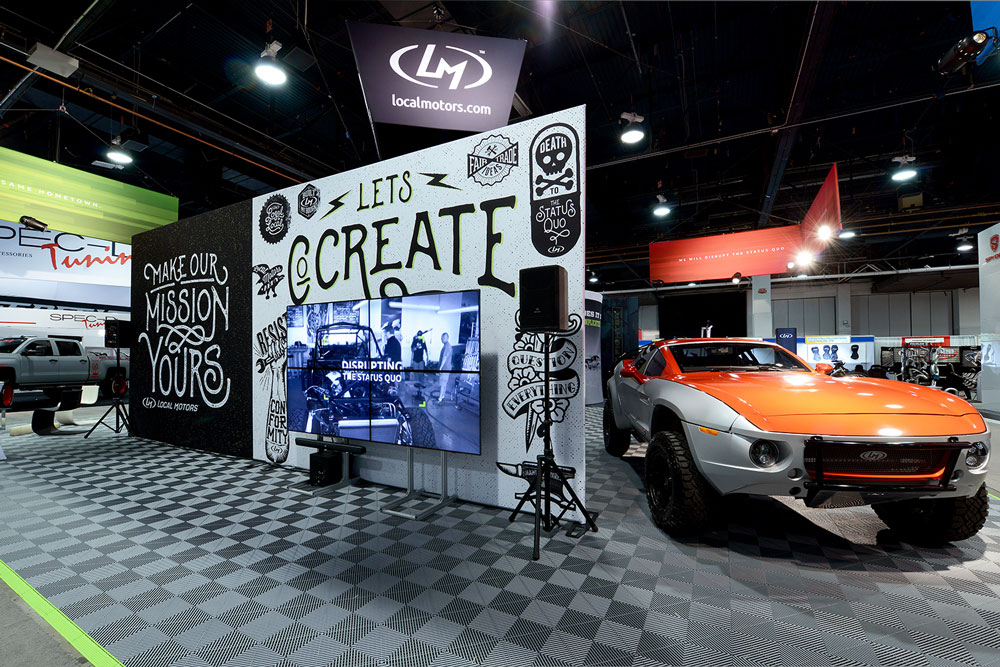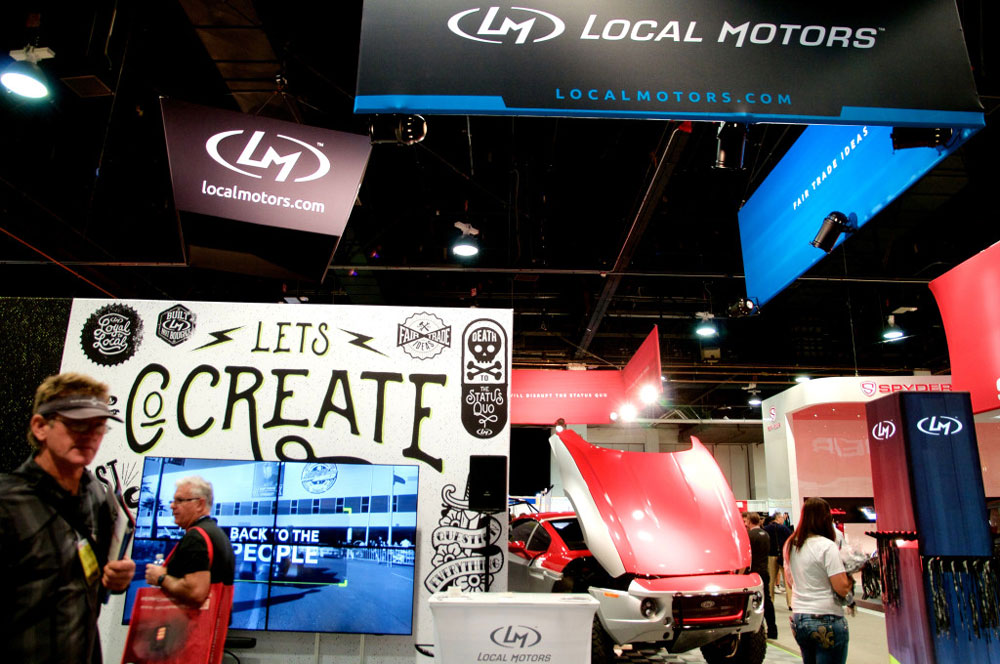 Part of the challenge was to create meeting space. We designed lounge areas within the exhibit for client meetings and presentations. They featured brand headlines and a refined black and white scheme.
We didn't have a problem attracting a crowd. Always a good thing.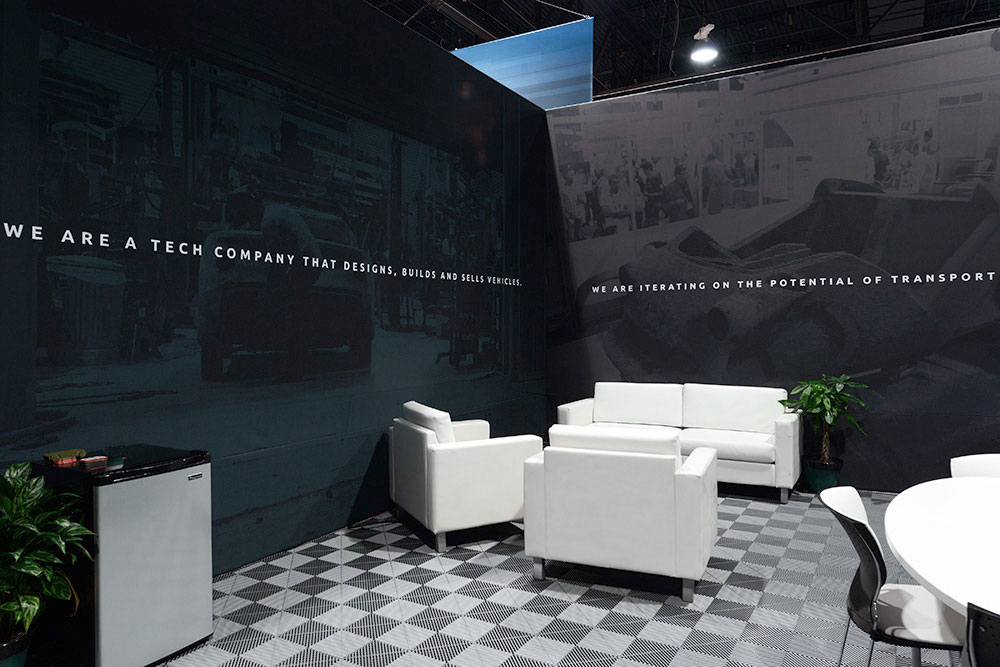 We didn't have a problem attracting a crowd. Always a good thing.