Modern, Meet Industrial.
Heckler Design
Heckler Design, is exactly the type of company we love. An industry leader who values quality and craftsmanship. First known for designing and producing the well received OneLessDesk, the company eventually set it's sight on disrupting the point-of-sale world with it's WindFall iPad Stands. As the product line grew it became evident that the packaging needed an overhaul and an intuitive packaging system. Working with owner and lead designer Dean Heckler we helped create a packing system that was flexible enough for a rapidly growing line of products and that added to the aesthetic and character of the Heckler Design brand.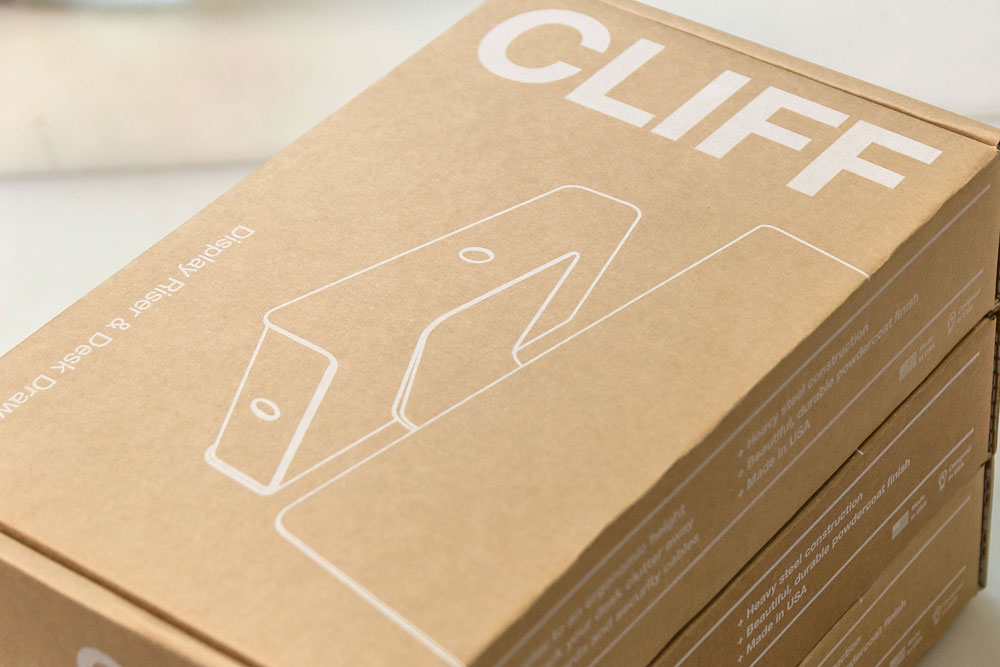 The Packaging System
We were given a list of criteria for developing the packaging system. It needed to be similar to the products, valuing both form and function. We had to utilize materials and processes that allowed for rapid production, adjustments and safety in shipping. We additionally wanted to create materials that would be useful in fulfillment by communicating variations and quality control through a color coded labeling system. The final product was something we are very proud of.
Heavy Metal.
To help show off the range of materials and finishes we created a brochure that made use of the same solid steel and powder coated material the products are made from. Along with the brochure we helped develop a series of business cards that double as swatches for use at trade shows and for distributors.